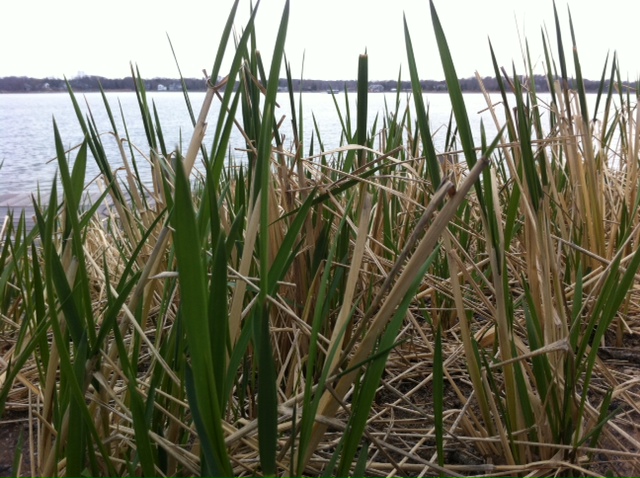 Just over five years ago, then-Federal Reserve Chairman Ben Bernanke appeared on "60 Minutes." A full three months before the official end of the recession, Bernanke correctly called the economic recovery and uttered what would become a catchphrase of economic hope: "green shoots." In response to Scott Pelley's question about whether the Chairman saw progress, Bernanke said, "I think all of our efforts, so far, have produced results…And I think as those green shoots begin to appear in different markets and as some confidence begins to come back that will begin the positive dynamic that brings our economy back…I do see green shoots."
Green shoots come in lots of different types and sure, things are a lot better than they were in March 2009, when the economy contracted by 5.3 percent and LOST 650,000 jobs. But five years, one month and one week later, the new Fed Chief Janet Yellen said that there is still a good deal of slack in the labor market and the growth rate has yet to reach the post-World War II average of 3.3 percent.
While the economy is not yet operating at full potential, after the brutal winter, there is evidence that the economy may be picking up some steam…green shoots, if you will. In the most recent report, the average of new jobless claims over the past month dropped to 312,000, the lowest level since October 2007 and is now at normal levels for an expansion.
Additionally, the weekly earnings of full-time workers rose three percent in the first quarter compared to a year earlier, the fastest pace since 2008, according to a Labor Department report. Three percent might sound like chump change, but considering that inflation increases by 1.4 percent over the past year, it's not too shabby. After adjusting for inflation, median earnings are now at their highest level since the second quarter of 2012.
That's the good news…now for the more sobering data. Analysis by Labor Department senior economist Aaron Cobet underscores that "While average income has returned to pre-recession levels (on a nominal basis), income gains have been distributed unevenly." How unevenly? Between 2008 and 2012, the top 20 percent of earners accounted for more than 80 percent of the total increase in household income in the United States. Income fell for the bottom 20 percent of earners. In other words, green shoots are not showing up for everyone.
MARKETS: Investors enjoyed a strong, holiday-shortened week, which mostly reversed the previous week's losses for the broad indexes.
DJIA: 16,408, up 2.4% on week, down 1% YTD
S&P 500: 1864, up 2.7% on week, up 0.9% YTD
NASDAQ: 4095, up 2.4% on week, down 1.9% YTD
10-Year Treasury yield: 2.72% (from 2.63% a week ago)
May Crude Oil: $104.30, up 0.5% on week
June Gold: $1293.90, down 1.9% on week
AAA Nat'l average price for gallon of regular Gas: $3.66 (from $3.51 a year ago)
THE WEEK AHEAD: It will be a big week for earnings, consumer giants, technology bellwethers and momentum darlings weigh in with results. General Motors will issue its first report since the ignition switch defect put the carmaker in the regulatory spotlight.
Mon 4/21:
Hasbro, NetFlix
8:30 Chicago Fed Nat'l Activity Index
Tues 4/22:
AT&T, McDonald's, Xerox, Yum Brands
9:00 FHFA Housing Price Index
10:00 Existing Home Sales
Weds 4/23:
Apple, Boeing, Facebook, General Dynamics, Proctor & Gamble, Texas Instruments, Zynga
10:00 New Home Sales
Thurs 4/24:
DR Horton, Pulte Homes, General Motors, Microsoft, Pandora, Verizon
8:30 Weekly Jobless Claims
8:30 Durable Goods Orders
Fri 4/25:
Colgate, Ford, Whirlpool
9:55 Consumer Sentiment