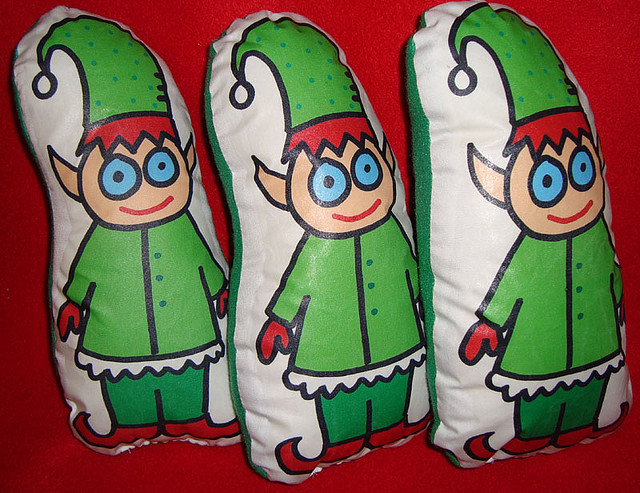 With Halloween in the rear-view mirror, it's time to talk HOLIDAY SHOPPING 2015 -- now that's scary! The always-dubious National Retail Federation (NRF), the industry cheerleader, is predicting a 3.7 percent increase in holiday spending. As Barry Ritholtz has noted, "the methodology employed by the NRF survey is defective, because it relies on asking consumers how much they spent last year, and how much they plan on spending this year." Of course, people have "no idea what they spent last year. No clue whatsoever," which is why "the track records of these surveys are awful." So what's really going on for consumers, as we head into the final two months of the year? Although wage gains have been paltry, low prices overall (health care costs not withstanding) have amounted to extra money in the wallets of most Americans. They are spending some of that money on long lasting goods, like cars, as well as services; and also saving at a decent 4.8 percent rate.
The dual trends of pokey wage increases amid low inflation encouraged the Fed to maintain 0 - 0.25 percent interest rates at its meeting last week, but the central bankers also left the door open to a possible rate hike at the final policy meeting of the year. Before that confab, there will be two more employment reports: one this week and then another on the first Friday in December. What might get the Fed to act in December is a pick up in job creation and wages. The prior three months has seen an average monthly gain of just 167,000, down from the nearly 200,000 this year and annual wage gains have been stuck at 2 - 2.2 percent.
Economists expect that 175,000 – 185,000 jobs were created last month at that the unemployment rate will remain at 5.1 percent. The Fed may also keep an eye on the participation rate (the number of Americans working or actively seeking employment), which dropped to a 40-year of low of 62.4 percent in September.
According to Capital Economics, most of the 4.5 percent decline in the rate from the peak of 67.3 percent in 2000 is due to the aging of the population (1.8%), rising disability (1.2%) and an increase in post-secondary education enrolment (0.9%), there will continue to be a chorus of commentators, who will cite participation rate as a rationale for the nation's woeful job market. It may be helpful to know that just 0.6 percent of the decrease should be attributed to the recession. "It is notable that, even with the job openings rate at a record high and the unemployment rate within touching distance of the long-run natural rate, the participation rate continues to trend relentlessly lower."
MARKETS:
DJIA: 17,663 up 0.1% on week, up 8.6% on month, down 0.9 YTD
S&P 500: 2,079 up .2% on week, up 8.3% on month, up 1% YTD (best month in 4 yrs)
NASDAQ: 5,053 up 0.4% on week, up 9.2% on month, up 6.7% YTD
Russell 2000: 1161, down 0.4% on week, up 5.9% on month, down 3.6% YTD
10-Year Treasury yield: 2.09% (from 2.03%)
December Crude: $46.59
December Gold: $1,141.40
AAA Nat'l avg. for gallon of reg. gas: $2.18 (from $2.21 wk ago, $3.00 a year ago)
THE WEEK AHEAD:
Mon 11/2:
9:45 PMI Manufacturing Index
10:00 New Home Sales
10:00 Construction Spending
Tues 11/3:
Motor Vehicle Sales
10:00 Factory Orders
Weds 11/4:
8:15 ADP Private Jobs Report
8:30 International Trade
10:00 ISM Non-Manufacturing Index
Thurs 11/5:
8:30 Productivity
Fri 11/5:
8:30 October Employment Report
3:00 Consumer Credit