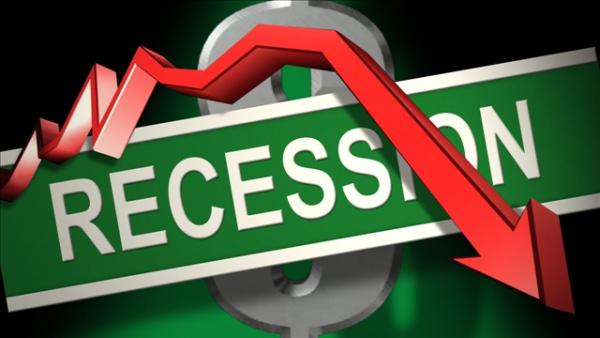 Obviously the election has drowned out every other topic, including economics and markets. That's why you could be forgiven for not noticing a Wall Street Journal survey of economists, which found that the odds of a recession occurring within the next four years at nearly 60 percent. Before you add recession to your list of worries, you should know that this is hardly a bold prediction. The Business Cycle Dating Committee of the National Bureau of Economic Research (NBER) is the official arbiter of when recessions begin and end. Despite the oft-referred to rule of thumb that a recession occurs when there are two consecutive quarters of economic contraction, the Dating Committee does not have a fixed definition of a recession. In this way, defining a recession is like defining pornography: you know it when you see it!
The Committee examines and compares the behavior of various measures of broad activity: real GDP, real income, employment, industrial production, and wholesale-retail sales, in order to determine the highs (peaks) and lows (toughs) of the business cycle. "A recession is a period between a peak and a trough…during a recession, a significant decline in economic activity spreads across the economy and can last from a few months to more than a year."
According to NBER, the so-called Great Recession began in December 2007 and lasted until June 2009. At 18 months, it was the longest of any recession since World War II. Previously the longest postwar recessions were those of 1973-75 and 1981-82, both of which lasted 16 months. Since 1945, there have been eleven recessions, which lasted an average of 11.1 months.
So what should we make of the current prediction of a recession within the next four years? The current expansion, which began in July 2009, has lasted 87 months through September. That may seem like a long time, but it is not crazy. The previous three expansions (1982-1990, 1991-2001 and 2001-2007) lasted 92, 120 and 73 months respectively. That said, making a prediction that we could see a recession over the next four years does not seem particularly like going out on a limb.
And yet, economists are not particularly good at predicting when a recession might actually occur. In his book The Signal and the Noise: Why So Many Predictions Fail--but Some Don't, Nate Silver interviewed Jan Hatzius, the chief economist of Goldman Sachs, to find out why so many economic predictions miss the mark. "Nobody has a clue. It's hugely difficult to forecast the business cycle. Understanding an organism as complex as the economy is very hard." The reason it is so hard is that statistics can be noisy, the economy is always changing and the data on which forecasts are based can be flawed.
MARKETS:
DJIA: 18,138, down 0.6% on week, up 4.1% YTD
S&P 500: 2133, down 1% on week, up 4.4% YTD
NASDAQ: 5214, down 1.5% on week, up 4.1% YTD
Russell 2000: 1212, down 2% on week, up 6.8% YTD
10-Year Treasury yield: 1.80% (from 1.72% week ago)
British Pound/USD: 1.2188 (from 1.2243 week ago)
November Crude: $50.32, up 1.1% on week (fourth consecutive week of gains, longest weekly winning streak since April.)
December Gold: $1,255.50, up 0.2% on week
AAA Nat'l avg. for gallon of reg. gas: $2.25 (from $2.26 wk ago, $2.30 a year ago)
THE WEEK AHEAD:
Mon 10/17:
Bank of America, IBM, Netflix
8:30 Empire State Mfg Survey
9:15 Industrial Production
Tues 10/18:
Goldman Sachs, Intel, J&J, Yahoo
8:30 CPI
10:00 Housing Market Index
Weds 10/19:
American Express, eBay, Morgan Stanley
8:30 Housing Starts
2:00 Fed Beige Book
Thursday 10/20:
Microsoft, Verizon
8:30 Existing Home Sales
10:00 Leading Indicators
Friday 10/21:
General Electric, McDonald's