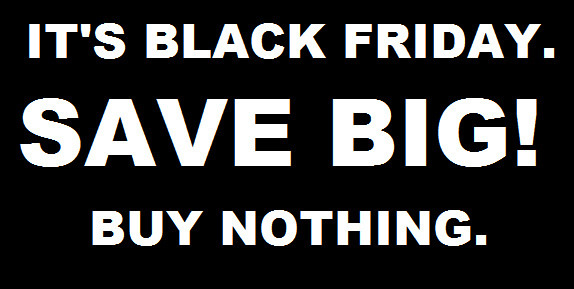 American consumers, start your engines! This weekend kicked off the holiday shopping season and here is what you need to know. Despite the rapid growth of digital sales (the government said that overall E-commerce jumped 15.1 percent in the third quarter from a year ago), most shopping occurs in physical stores. In fact, last quarter, E-commerce accounted for just 7.4 percent of overall retail sales. But these numbers are somewhat misleading, because overall retail sales include the big-ticket automobile category, as well as gas and groceries. According to consultancy Strategy&, these groups are responsible for almost half of total retail sales. Without them, online's penetration of its "addressable market" is closer to 16 percent.
But that's not the whole story: Deloitte found that nearly two-thirds of in-store retail sales will be influenced by digital interactions this holiday season, as consumers smarten up and conduct research on their desktops, tablets and phones and consult shopping apps to land the best deals.
Speaking of those bargains, shopping early can pay off. According to Adobe Digital research, online prices should hit rock bottom on Thanksgiving Day, where consumers will snag an average discount of 27 percent. So if you are one of the 45 percent of consumers who can sneak away in between football games and family time to click away, you'll be rewarded.
If shopping on Thanksgiving -- even from the privacy of your home -- doesn't sit well with you, try the Monday before Thanksgiving, which has been a good option to beat the rush and still get deals. Adobe also found that the best time to buy depends on both discounts and product availability, especially for hot-selling gifts. In fact, this weekend is the best time to shop for toys and Monday is good for electronics, though the entire week leading up to Thanksgiving will deliver bargains.
Before you hit the stores, don't forget to download a few apps to help: Red Laser, Snip Snap and Coupon Sherpa can help you score the best deals and find extra savings and Slice keeps tabs of your online purchases by monitoring your email and extracting online order details. The app also notifies you about price drops on recent purchases and helps you get a refund when possible.
Finally, a quick word about security…when shopping in a brick and mortar location, the safest choice is cash at the checkout counter, but that too has risk, because who really wants to shop with wads of cash? For convenience, credit cards are the safest option because issuers usually provide protection against stolen, damaged or lost items. Additionally, if credit card information is stolen or compromised, your liability is minimized, whereas a debit card thief could drain your bank account before you notice.
And during this time, carefully review your credit card statements as soon as you receive them to make sure there aren't any unauthorized charges. If there is a discrepancy, call your bank and report it immediately. If you think that your information has been compromised or that you have been a victim of identity theft, go to the FTC website for step-by-step instructions about what you need to do.
MARKETS: The bulls had visions of Sugar Plum fairies this week, as stocks reversed most of the previous week's losses.
DJIA: 17,823 up 3.4% on week, up 0.2% YTD
S&P 500: 2,089 up 3.3% on week, up 1.5% YTD (best week in almost a year)
NASDAQ: 5,106 up 3.6% on week, up 7.8% YTD
Russell 2000: 1175, up 2.5% on week, down 2.5% YTD
10-Year Treasury yield: 2.26% (from 2.28% a week ago)
Dec Crude: $40.39, down 0.9% on week
Dec Gold: $1,076.30, down 0.4% on week (fifth straight weekly drop)
AAA Nat'l avg. for gallon of reg. gas: $2.09 (from $2.18 wk ago, $2.84 a year ago)
THE WEEK AHEAD:
Mon 11/23:
8:30 Chicago Fed Nat'l Activity Index
10:00 Existing Home Sales
Tues 11/24:
8:30 Q3 GDP (2nd Estimate)
9:15 Case Shiller Home Price Index
10:00 Consumer Confidence
Weds 11/25:
8:30 Personal Income and Spending
8:30 Durable Goods Orders
10:00 New Home Sales
10:00 Consumer Sentiment
Thursday 11/26: THANKSGIVING DAY-ALL US MARKETS CLOSED
Friday 11/27: BLACK FRIDAY
1:00 U.S. Markets close early