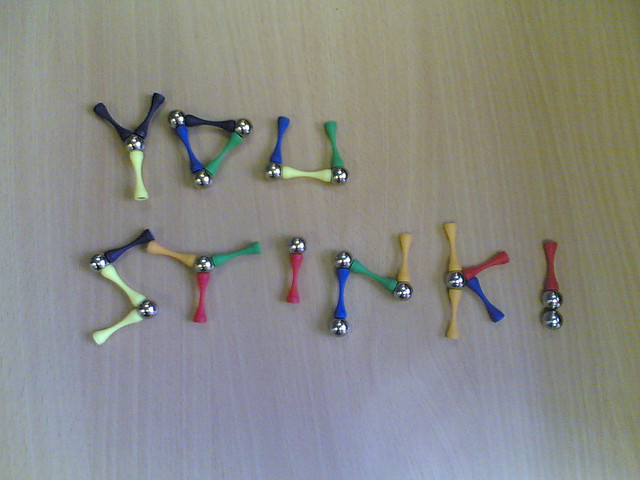 The Greek debt crisis is temporarily on the back burner, so back to our regularly scheduled fixation: When will the Federal Reserve raise interest rates? During her semi-annual testimony before Congress, Federal Reserve Chair Janet Yellen said "If the economy evolves as we expect, economic conditions likely would make it appropriate at some point this year to raise the federal funds rate." After Representative Scott Tipton (R-CO) got testy and said that the Fed is keeping rates low, because "our economy stinks right now," Yellen responded by underscoring that the central bank is on the cusp of a rate lift off and when that happens, the Fed will be saying: "No, the economy doesn't stink".
There is plenty of corroborating evidence that Yellen can trot out to make her case. Last week, home builder confidence jumped to a 10-year high; Housing Starts and Permits showed continued progress; a report on consumer prices showed that core CPI was up 1.8 percent in June from a year ago, within striking distance of the Fed's 2 percent target; and the Fed's Beige Book indicated a general tightening of labor market conditions around the country.
When I discuss these improving trends on the air, I inevitably receive nasty-gram tweets or long-winded e-mails explaining that I am sugar coating "the truth about the economy". My favorite last week was "Do you ever say anything not officially handed to you by someone inside a #CentralBank? FYI, OUR ECONOMY SUCKS. #cheerleader".
The rancor is understandable: just because the economy is on a positive trajectory does not mean that it is on fire. Pokey growth, combined with flat productivity is not on any economist's wish list. As the WSJ's Timothy Aeppel pointed out, with productivity "at a 2 percent annual growth rate, it takes 35 years to double the standard of living; at 1 percent it takes 70. Low productivity slows the economy and holds down wages."
Yet despite relatively slow growth, low productivity and lots of disgruntled Twitter users, there is enough evidence of economic progress to prompt the Fed to start nudging up rates as early as September. 
MARKETS: Investors breathed a sigh of relief after Greece and the Euro Group agreed to fresh bailout. The deal will not resolve the long term issue that there is no chance that Greece can repay the more than $330 billion to the Europeans, but for now, the heat is down. With the inking of the Iran nuclear deal and the end to economic sanctions, the International Energy Association forecasts Iran, which has the fourth largest proven crude oil reserves in the world, will ramp up production and bring new supply to the market. Crude oil is down by over 10 percent over the past two weeks.
DJIA: 18,086 up 1.8% on week, up 1.5% YTD
S&P 500: 2,126, up 2.4% on week, up 3.3% YTD
NASDAQ: 5,210 up 4.3% on week, up 10% YTD (New closing high)
Russell 2000: 1267, up 1.2% on week, up 5.2% YTD
10-Year Treasury yield: 2.35% (from 2.41% a week ago)
September Crude: $51.21, down 3.5% on week
August Gold: $1,131.80, down 2.2% on week
AAA Nat'l avg. for gallon of reg. gas: $2.76 (from $2.76 wk ago, $3.59 a year ago)
THE WEEK AHEAD:
Mon 7/20:
Halliburton, Hasbro, Morgan Stanley
Tues 7/21:
Apple, GoPro, Microsoft, Yahoo
Weds 7/22:
Boeing, Coca-Cola
10:00 Existing Home Sales
Thurs 7/23:
3M, Amazon, AT&T, Caterpillar, GM, McDonald's, Starbux, Visa
Fri 7/24:
Biogen
10:00 New Home Sales