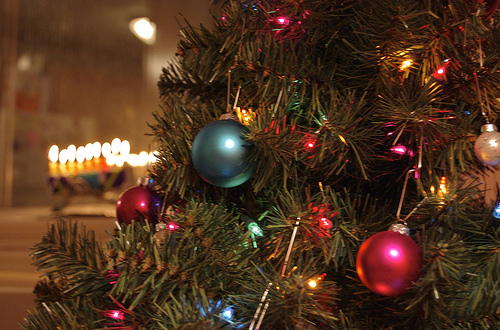 Good news: you only have to pay attention to the economy, and by extension, the markets for two days this month! The first one comes this week, on Friday December 6th, when the November employment report will be released and the second occurs 10 days later on Wednesday December 18th, when the Federal Reserve concludes it's final policy meeting of the year. That's it – really! Sure there will be other stuff in between, like car and retail sales, some manufacturing and housing data, but let's be honest: there's a limited amount of attention anyone can direct to the economy and markets during the holiday season, so let's focus on the important issues at hand.
For the November jobs report, investors are hoping to build on the better than expected October numbers, when the economy added 204,000 non-farm positions. The results, along with the positive revisions to the previous two months, brought the three-month average of job creation to a respectable 202,000. The consensus for November job creation is 185,000 and the unemployment rate is expected to edge down to 7.2 percent.
If job creation is stronger than expected, then the pressure will be on for the second (and last!) important date of the month, December 18th. On that day, the Federal Reserve will conclude it's two-day policy meeting, distribute its economic projections and Ben Bernanke will preside over his last press conference as Chairman of the central bank. If the employment situation improves dramatically, it might prompt the Fed to reduce its monthly bond purchases.
But if the jobs report is disappointing, there is unlikely to be any change in policy and you can basically tune out for the rest of the month, with one caveat: Congress is due to return by December 9, and if the debate over the nation's budget and debt gets contentious, all best are off!
MARKETS: It has been an amazing year for stocks and according to economist at JP Morgan, history suggests an 80 percent chance for a higher market in December.
DJIA: 16,086, up 0.1% on week, up 3.5% on month, up 22.8% on year (12 closing records during the month)
S&P 500: 1805, up 0.1% on week, up 2.8% on month, up 26.6% on year (8th straight week of gains, the longest stretch of weekly advances in a decade)
NASDAQ: 4,056, up 1.7% on week, up 3.6% on month, up 34.5% on year
10-Year Treasury yield: 2.75% (from 2.75% a week ago)
Jan Crude Oil: $92.72, down 1.3% on week
Feb Gold: $1250.40, down 2.9% on week, down 5.5% on month, the worst November since 1978
AAA Nat'l average price for gallon of regular Gas: $3.27
THE WEEK AHEAD:
Mon 12/2:
Cyber Monday - last year, sales totaled $1.46B
10:00 ISM Manufacturing Index
10:00 Construction Spending
Tues 12/3:
Motor Vehicle Sales
Weds 12/4:
8:15 ADP Private Sector Jobs
8:30 International Trade
10:00 New Home Sales
10:00 ISM Non-Manufacturing
2:00 Fed Beige Book
Thurs 12/5:
7:30 Challenger Job Cuts
8:30 Jobless Claims
8:30 Q3 GDP – 2nd estimate (1st estimate=2.8%)
10:00 Factory Orders
Fri 12/6
8:30 November Jobs Report
9:55 Consumer Sentiment
3:00 Consumer Credit