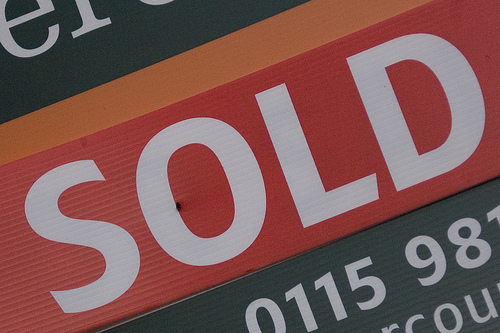 It should be a quiet holiday-shortened week ahead. US markets are closed on Monday in honor of Martin Luther King Day.  The only major economic report will be December existing home sales, which is expected to show a slower pace of activity, due to higher mortgage rates and an increase in inventory. One quirk of 2013 housing market was that as prices firmed, some sellers were more patient; and others could not find homes to buy. The combination pushed down inventory and forced prices higher. However, as the market continues to improve, inventory should rise and as a result, house price increases will downshift from last year's pace of 12 to 13 percent, to the mid-single digits this year.
A slowdown doesn't mean a downturn. In fact, economists believe that housing should continue to contribute to economic growth. The reason is that "residential investment" is a broad category, which includes investment in new construction of single family and multifamily structures, improvements to existing housing units, brokers' commissions on the sale of residential property, and some types of equipment that are built into residential structures, such as heating and air-conditioning equipment.
According to the ever-prescient Bill McBride at Calculated Risk, residential investment is usually a strong contributor to GDP growth and employment in the early stages of a recovery, "but not this time - and that weakness was a key reason why the recovery was sluggish...Residential investment finally turned positive during 2011 and made a solid positive contribution to GDP in both 2012 and 2013…and it seems likely that residential investment as a percent of GDP will increase further in 2014."
MARKETS: Without much fanfare, the S&P 500 reached a new all-time high in the middle of the week, only to be pulled back after late-week earnings disappointed investors.
DJIA: 16,458, up 0.1% on week, down 0.7% YTD
S&P 500: 1838, down 0.2% on week, down 0.5% YTD
NASDAQ: 4197, up 0.5% on week, up 0.5% YTD
10-Year Treasury yield: 2.83% (from 2.86% a week ago)
Feb Crude Oil: $94.59, up 1.8% on week
Feb Gold: 1251.90, up 0.4% on week
AAA Nat'l average price for gallon of regular Gas: $3.29 (from $3.29 a year ago)
THE WEEK AHEAD:
Mon 1/20: US MARKETS CLOSED FOR MLK DAY
Tues 1/21:
Coach, JNJ, IBM, Texas Instruments, Verizon
Weds 1/22:
eBay, Netflix
World Economic Forum 2014/Davos (thru Sat)
Thurs 1/23:
McDonald's, Microsoft, Southwest Airlines, Starbux
8:30 Weekly Jobless Claims
10:00 Existing Home Sales
10:00 FHFA Home Price Index
10:00 Leading Indicators
Fri 1/24:
Kimberly-Clark, Proctor & Gamble, Xerox